DESCRIPTION
Nakamichi's N40T is our premium Tube Amplifier, providing up to 150 watts of pure power through each channel.
Building on the heritage of Nakamichi's pedigree in sound quality, our sound engineers decided to look into building a premium, tube powered, A/B class amplifier for use in 12 volt situations.

After working on a few prototypes, looking into the different tubes that were currently available on the market, as well as testing and making sure that the amplifier matched our current speaker lineup, we launched the N60t, N40t and the N10.

With it's transparent, durable acrylic top cover and gloss finished logo plate, the N series of amplifiers are designed to deliver clean, warm sound to the most demanding of speakers, and looking good while doing so.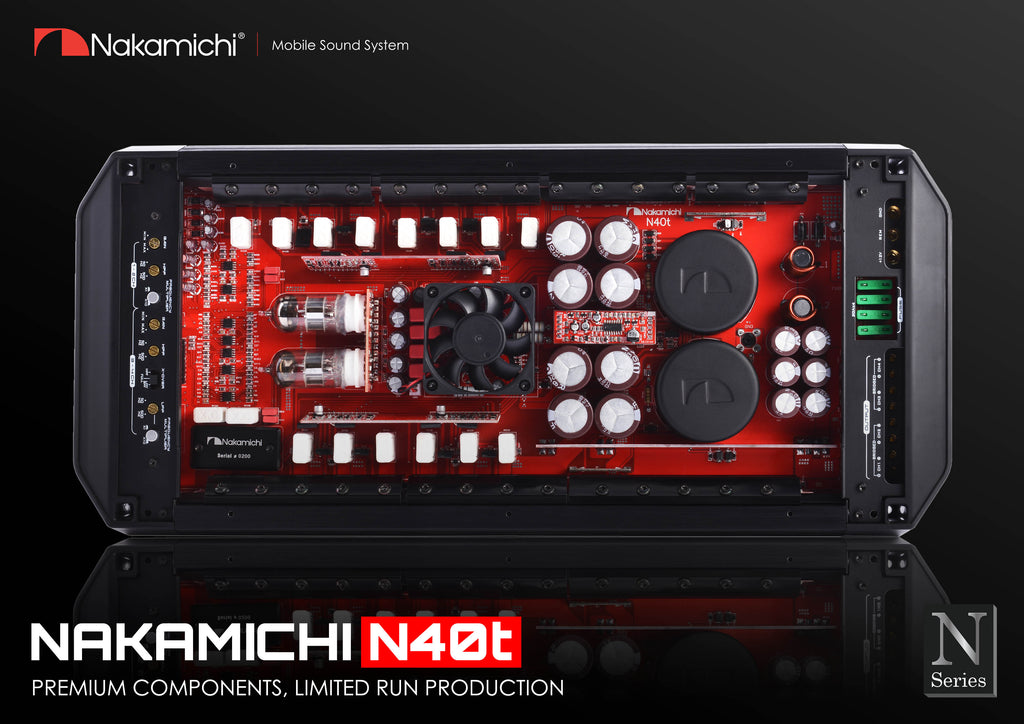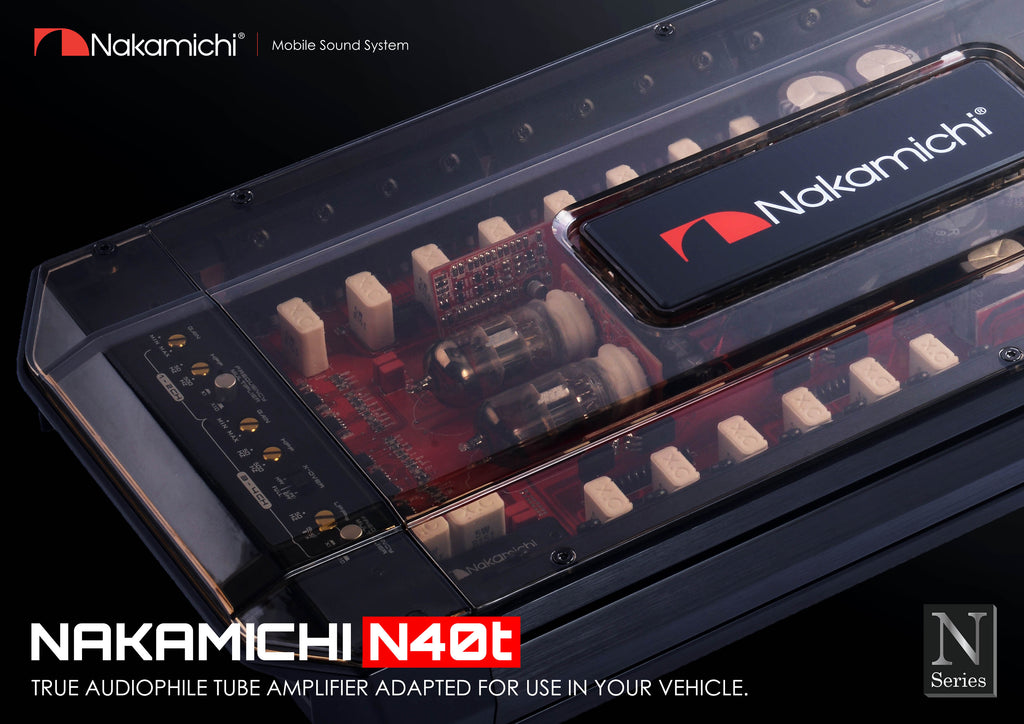 SPECIFICATIONS
N-power Output @4Ω: 150Wx4
N-power Output @2Ω: 225Wx4
Bridge Output @4Ω: 450Wx2
Max Power: 4000W
Frequency Response: 10Hz-25kHz
Input Sensitivity: 200mV to 6V
Signal To Noise Ratio: ≥90dB
T.H.D.: ≤0.2%
Low Pass Cross Frequency: 50Hz-500Hz
Bass Boost: 0dB-12dB
Remote Subwoofer Level: No
Minimum Impedance: 20K
Fuse Size: 30Ax4
Net Weight: Approx. 5.0kg
Dimensions (LxHxW): 476x214x60mm
WHAT'S IN THE BOX
N40t × 1pc
User Manual × 2pcs
Mounting Screw (Φ4x20mm) × 4pcs
Wrench (2mm and 2.5mm and 3mm) × 3pcs
High Input Line × 1pc
Gloves × 2pcs
Fuse × 4pcs
NAKAMICHI N40T 22...
Regular price
Save -20%
$1,359.95
$1,699.95